---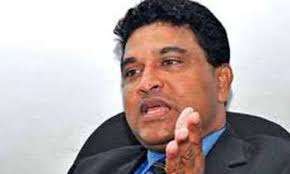 The UNP said today that the need of the hour was a national election but not a provincial council election.
Addressing a press conference on behalf of the UNP, Deputy Minister Nalin Bandara Jayamaha said either a parliamentary or a presidential election should be conducted.
He told a press conference media conference that provincial council election would not serve any purpose.
"A national election be it a general election or a presidential election will help the country at this point of time to resolve the issues, " he said.
"UNP will name its candidate once a presidential election is declared" he added. He said that the UNP and its allies will field a common candidate at the next presidential poll. He said the candidate will be common to UNP and allies but would be one who is representing the grand old party.
"The UNP is not divided on the presidential candidate although SLPP is divided as several including former Defense Secretary Gotabaya Rajapakse, Chamal Rajapaksa and President Maithripala Sirisena are looking forward to become a candidate," Mr Jayamaha said.
Referring to the new constitution, Mr Jayamaha said this is the most appropriate time to bring it. " If we fail to bring in a new constitution in concurrence with the TNA. Otherwise, we have to deal with Wigenswaraan and Ponnambalam " he said.
"It would be easier if the main parties agree on the new Constitution as parties such as TNA would not be needed to enact it in such a situation" he also said.
However, UNP MP J. C. Alawatuwala who was also present at the press conference said compiling a new Constitution is not disadvantageous as such a constitution is yet to be drafted yet." Some are shouting about a new Constitution at a time where there is not even a draft," he said. (Yohan Perera)