---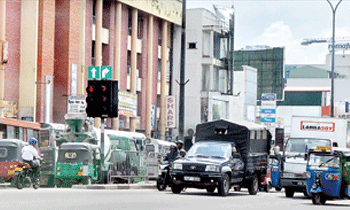 The Road from the Ingram Junction to the Borella Junction on the Baseline Road would be closed from 11. 00 a. m. today due to the 66th SLFP Convention held at the Campbell Park.
The Police requested motorists traveling towards Peliyagoda and Borella on the Baseline Road to use alternative routes.
Motorists who need to travel towards Borella could travel via Sri Saddharma Mawatha and then reach Pancikawatte across the Maligawatte and then Maradana Road and reach Borella, according to the Police.
The Police also said that motorists traveling towards Peliyagoda from Borella had been requested to use the Maradana Road, Maradana Bridge Junction, Technical Junction, Sri Sangaraja Mawatha and reach Peliyagoda across Maligawatte or Kotahena.