---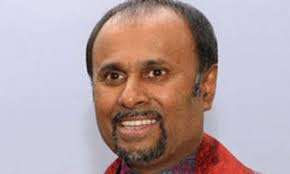 An investigation had commenced into sixteen bank accounts operated locally amounting to more that USD 1.7 mn as well as nearly fifty bank accounts belonging to the family members of former Sri Lankan Ambassador to Russia Udayanga Weeratunga, the FCID informed Fort Magistrate Priyantha Liyanage when the Magidterial inquiry was summoned yesterday (16).
The former diplomat was now a fugitive, wanted in respect to irregularities that occurred when purchasing Mig Aircraft for the Sri Lanka Air Force.
The FCID further informed court that they had requested M.L.A. reports from 15 countries that the suspect was thought to have had business dealings with as well as reports on four bank accounts owned by him abroad.
FCID representative CI Nihal Francis presented their findings to Court with State Counsel Udara Karunathilaka representing the Attorney General also present.
Court was informed by State Counsellor Karunathilaka that M.L.P reports have been received from all but three countries in accordance with Act No. 25 of 2002 dealing with Criminal Acts for reciprocal cooperation regarding foreign accounts owned by a wanted criminal.
State Councillor further pointed out that while no response was received from England, France, Cyprus and Marshal Islands, they had sent requests for M.L.A reports from Hong Kong, Singapore, Panama, Latvia, USA, Ukraine, Marshal Island, Belize, Cyprus, British Virgin Islands and France.
The State Councillor informed the court that investigations had revealed that four accounts maintained by Weeratunga's wife and mother-in-law had contained sums of Rs. 57 million, 7 million, 2 million and 5 million. They suspect that this money had been channelled out of the country and they were trying to see where the money trail ended so that they would be able to hopefully pin-point the whereabouts of the fugitive Udayanga Weerathunga. (Nimanthi Ranasinghe)