---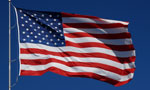 US Embassy in Colombo had rejected Northern Province Chief Minister C.V. Vigneswaran's request to conduct medical checks to verify whether ex-LTTE carders in custody, were allegedly injected with a poisonous drug, TNA Provincial Councillor M. K. Shivajilingam said today.
He said Chief Minister C.V. Vigneswaran had requested American Ambassador Athul Keshap to carry out medical tests by American doctors on ex-LTTE carders.
According to him, the Chief Minister had made the request on August 16, when Ambassador Athul Keshap visited medical clinics conducted by doctors attached to the US Air Force for the general public in the Northern Province.
The America Embassy informed that the American doctors were unable to fulfil the request because they did not have enough facilities to conduct such medical tests, he said. (Romesh Madushanka)