---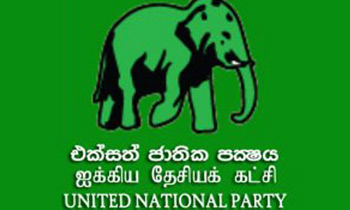 The United National Party (UNP) is likely to appoint a new General Secretary as a part of its restructuring drive, a party senior said yesterday.
UNP General Secretary Kabir Hashim told a media briefing that there is a possibility of party appointing a new general secretary as well. "UNP is always open for changes and appointment of persons for various positions including the general secretary's post is never permanent," he said.
"The party is also in line of thinking that persons who hold positions should be able to work full-time as others have to be involved in government affairs. We, the seniors have to get involved in affairs of the government and therefore positions should be handed over to others, who could work full time," he said.
Mr. Hashim said the party's working committee discussed about making changes to the party and creating new positions and revealed that final decision will be made by the working committee when it meets on Wednesday, April 5.
"The party is on the line of thinking that members of other parties who teamed up with the UNP should be given some value. Accordingly, Field Marshal Sarath Fonseka will get a postion. However, the party is yet to decide as to what post he should be given," Mr. Hashim said. He said the working committee will also finalize plans for the May Day as well, at the working committee meeting.
Meanwhile, he said the party had decided to appreciate those who have played a role in bringing it back to power and to give more concessions to the working class. Accordingly, he said the party had decided to call for a minimum wage system for the government and the private sector workers.(Yohan Perera)