---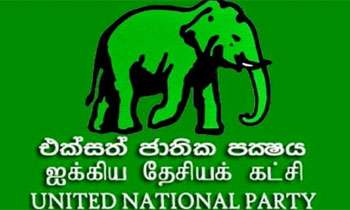 The United National Party (UNP) has decided to ask for an explanation from 15 of its MPs who were absent in Parliament last Friday when the Vote on Account was taken up, Daily Mirror learns.
The UNP managed to get the Vote on Account passed in Parliament with 102 votes to six.
The main opposition, the United People's Freedom Alliance (UPFA), was absent at the time of voting. The Tamil National Alliance (TNA) voted for it along with the UNP. However, 15 MPs belonging to the UNP as the governing party were absent during the vote.
A senior party official told Daily Mirror that Prime Minister Ranil Wickremesinghe had instructed all the ruling party MPs to prioritize their parliamentary businesses over their other works.
"Some MPs do not take it seriously. We will ask them to explain as to why they were absent during a crucial vote," he said.
In the event of a defeat of the annual budget or the Vote on Account, the Cabinet stands dissolved.
The government passed this Vote on Account outlining its expenditure for the first quarter of next year. The government is planning to present a fully-fledged budget in April.(Kelum Bandara)