---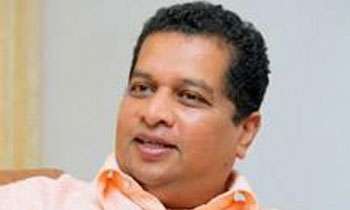 It is the responsibility of the UNP to safeguard President Maithripala Sirisena, Home Affairs Deputy Minister J. C. Alawathuwala said today.
"It is the UNP who got President Sirisena elected as the President of this country and therefore our party cannot have any intention of getting him killed. Therefore the allegation that the UNP is behind the plot to assassinate him is baseless," the Deputy Minister said.
He said the investigations on the alleged plot are continuing without any political interference.
Also he refuted reports that there is a serious rift between the President and the Prime Minister.
"One should understand that the government is run by two parties and naturally there are debates and arguments in such a situation. Both the SLFP and UNP debate and argue on policies and ensure that people are benefited," he said in this regard. (Yohan Perera)