---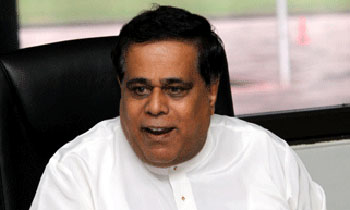 UNP has acted in a cowardly manner when it comes to enacting a new constitution as it had avoided stating its stance on the report by the experts panel, MP Nimal Siripala de Silva said today.
He said this at the Constitutional Assembly and pointed out that the UNP had made the process of enacting a new constitution futile by avoiding stating its stance.
"UNP is using other parties such as the SLMC as a cat's paw," the MP said. "It is only UNP which has stated its stance when all the other parties have done so. How can we draft a constitution without getting to know the sentiments of all parties."
He said the UNP was trying to play a political game and added that the executive presidency should be retained to prevent NGOs and foreign diplomats from taking control of Parliament. (Yohan Perera and Ajith Siriwardana)