---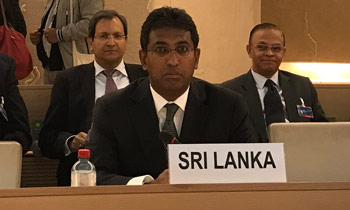 UN Human Rights Council today adopted a resolution, which Promoted reconciliation, accountability and human rights in Sri Lanka, without a vote granting two years to fulfill recommendations of the 2015 resolution.
Deputy Foreign Affairs Minister Dr. Harsha De Silva told Daily Mirror that the resolution was purely to extend the time for 2015 resolution (30/1) and added that no amendment had been made to it.
He said 47 nations had come forward to cosponsor the resolution this time whereas only 11 countries cosponsored it in 2015.