---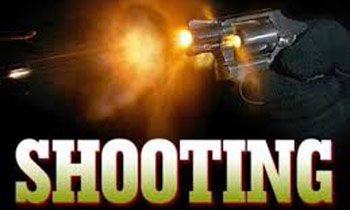 Two underworld figures were shot dead at their shop near the Hikkaduwa Divisional Secretariat this evening by a gunman of a rival underworld group arrived on a motorbike, police said.
They said the victims were dead on admission to the Karapitiya Hospital.
They were identified as Peththayaddehiyage Sajith Himal (30) and Patuwana Withanage Ushan Danuddara (26).
Police said the two underworld figures belonged to the faction of Manoj Mendis who was the Ratgama Pradeshiya Sabha Chairman. Manoj Mendis was earlier killed.
The two suspects including the one who shot the victims had been identified as supporters of the Thelwatte Lessi, a rival faction of Manoj Mendis.
Thelwatte Lessi is an accomplice of Kosgoda Sujee who had allegedly killed Manoj Mendis. It was reported the two victims were plotting to take revenge of their leaders killing by murdering Kosgoda Sujee. (Sumathipala Diyagahage)
Video by Anuradha Priyadarshana