---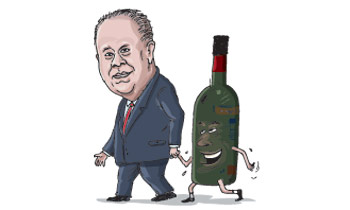 The time has come for the country to rethink banning of liquor sales on Poya Days, Finance and Mass Media Minister Mangala Samaraweera told Parliament yesterday.
Speaking during a debate on the notifications made under Excise Ordinance in the House, the Minister said liquor sales were higher on Poya Days than the ordinary days.
"Liquor shop owners take stocks to their residences and sell them at a price which is hundred percent higher than normal," he said adding that people purchased liquor early, usually before the Poya Days, as they were fully aware that shops would to be closed.
He said the situation had become the same on the Christmas Day as well.
Further, the Minister said beer and wine should be available at an affordable price so that people would be discouraged from going for hard liquor.
"Let's try and get rid of outdated ideologies," he added while pointing out that the suggestions he had come out with were his personal opinions. (By Yohan Perera and Ajith Siriwardana)