---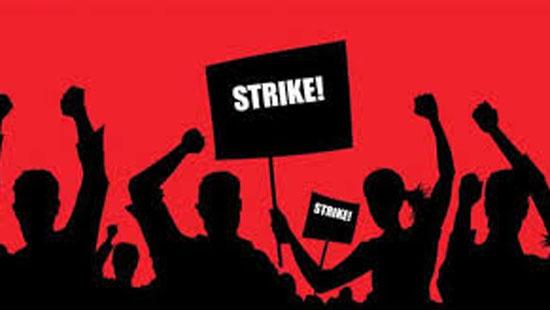 The Teachers and Principals Trade Union today said that it had confirmed the launching of its 24-hour countrywide token strike tomorrow, Ceylon Teachers Union (CTU) General Secretary Joseph Stalin said.
He said the union had informed authorities about the strike and had also informed them that any inconvenience caused to school children and parents should be taken up by the Education Ministry.
"The token strike will be launched in 10,162 schools countrywide with the participation of 241,000 teachers and more than 15,000 principals," he said.
All the teachers and principals have decided to report sick leave tomorrow. The strike would be launched over increasing the salary while removing the salary anomalies in teacher and principal services since 1997. They also demand the release of teachers and principals from useless paper filling work, which increases pressure on them and to allocate six per cent of GDP for education.
"Seventeen trade unions including the CTU are expected to join the token strike, with no state schools would function tomorrow", he said. When contacted, Education Ministry Secretary Padmasiri Jayamanne said that he was not informed about the strike.
Speaking to the Daily Mirror, Mr Padmasiri said that the Ministry was not in a position to increase the salaries as the Ministry cannot make independent decisions as a line ministry.
"A set of proposals had already been given to the Special Salaries Commission and to the Treasury and the Ministry of Finance. After their decisions, only salaries can be increased. I have explained this to trade unions during several discussions held with them," he said.
"Salary increments would not be done at this time. However, I had informed the authorities to look into the issue regarding unnecessary paperwork," Mr Padmasiri said. "I request those education unions to not to make hasty decision and go on strikes," he added. (Chaturanga Samarawickrama)