---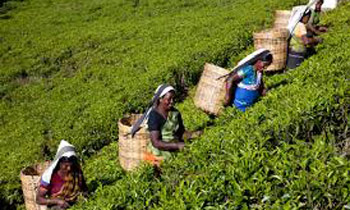 The Sri Lanka Tea Board (SLTB) today said it is expecting a decline in tea production in the coming months due to the recent floods that affected the tea growing districts of the country.
"At least 26 tea factories were affected by the flood situation. We will expect a downfall in the tea production in the upcoming months. However, this will not considerably affect the world tea industry," SLTB Director General Anura Siriwardena said.
The SLTB estimates the disaster to have caused about Rs.600 million financial losses to the industry.
Meanwhile, the Tea Small Holdings Development Authority (TSHDA), an industry association consisting of small-scale tea cultivators, predicted a considerable fall in tea production in the upcoming months as some of the main tea cultivating districts were severely hit by the recent floods.
The deluge is estimated to have destroyed around 10,000 acres of smallholder tea plantation, particularly in the Ratnapura, Kalutara, Matara and Gale Districts.
TSHDA Chairman Wijeratne Dewagedara said his association is currently carrying out a feasibility study to analyse the total loss.
"So far incidents of 850 total losses and 9,789 partial damages have been recorded. We are hoping to conclude the valuation study within the next two weeks. The Plantation Industries Ministry and TSHDA will provide all the support to uphold the tea cultivators," he said.
The smallholders account for about 75 percent of Sri Lanka's tea production. (Thilanka Kanakarathna)