---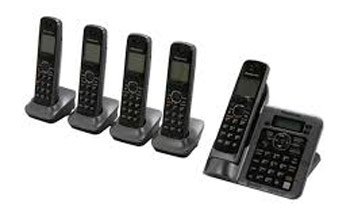 The Telecommunications Regulatory Commission seized 50 DECT6 wireless phones which caused harmful interferences to the 3G network used by the Sri Lankan mobile phones users.
These phones banned in Sri Lanka were brought to the country by individuals who had evaded the customs. The DECT6 phones have a frequency between (1880-1930) MHz. The frequencies given to mobile phone operators in Sri Lanka are between (1915-1980) and (2105-2170) MHz therefore DECT 6 phones causes significant interruptions to the 3G mobile network in Sri Lanka.
DECT (Digital Enhanced Cordless Telecommunications) is a digital wireless telephone technology, which has contributed to making cordless phones common in both businesses and homes.
A large number of consumers have adopted this technology due to its ease, voice quality and wide coverage area and lesser cost. Consumers only pay the cheap cost of fixed line calls, while enjoying mobility and portability of an expensive mobile phone.
However, not all cordless phones are being banned – only DECT 6.0 in order to ensure the smooth functioning of the mobile 3G network.
Speaking at a media briefing, TRC Deputy Director J.A.S. Gunananda said that at the airport sometimes the customs will not be able to detect small electronic equipment or phones such as DECT 6.
"So far we have managed to seize about 100 such phones and we plan to increase the number of raids in the coming weeks and months," he said.
"Our message to the public is to be aware of the frequencies of these phones before you purchase them. We know that these illegal phones are in the market but we cannot detect unless they switch it on and use it. Then we have the necessary equipment to track down the location and seize the phones," he noted.
He said that wireless phones which have the required frequency given by TRC can be purchased in Sri Lanka.
TRC also warned all the illegal importers, distributors, sellers and users of DECT 6.0 cordless phones, to refrain from such illegal activity where legal action would be taken against them under the Sri Lanka Telecommunication Act No.25 of 1991.
The seized phones were handed over to the Ceylon Waste Management Company for recycling. (Supun Dias)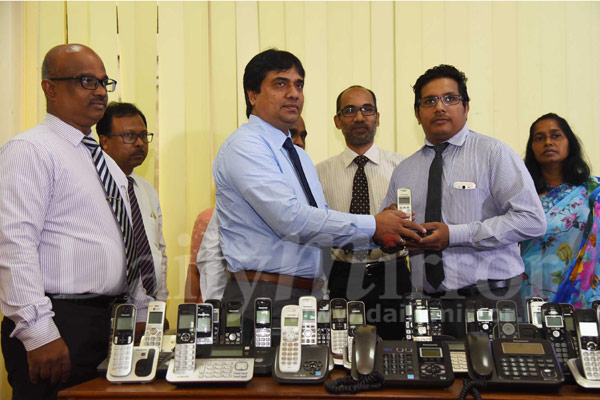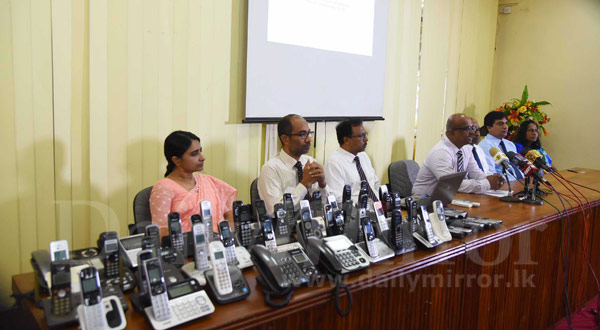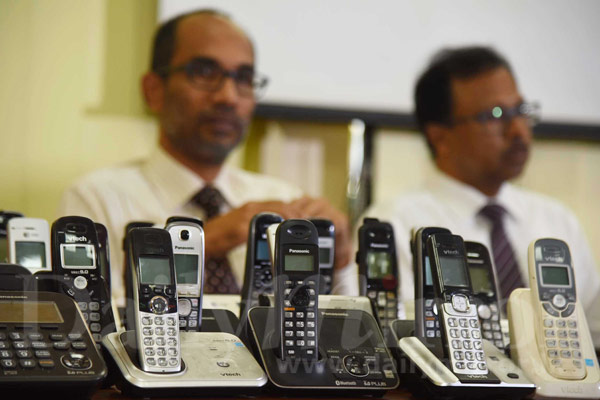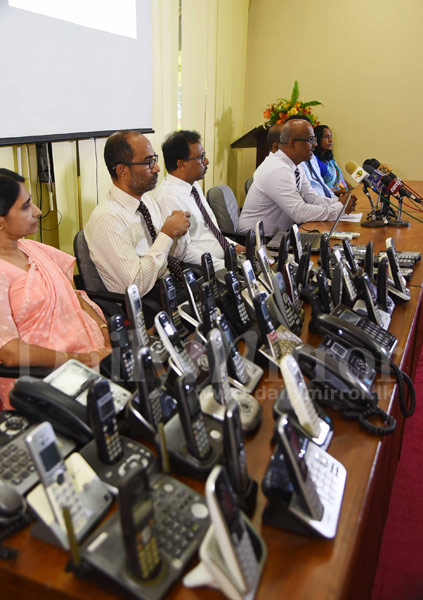 Pix by Kithsiri de Mel