---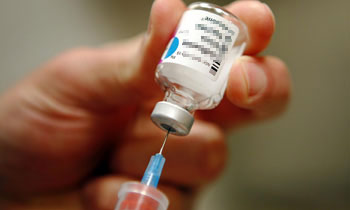 There is no shortage of Dextran 40, which is a drug used in the treatment of dengue patients Health Services Director General Health Services (DGHS) Dr. Jayasundara Bandara said yesterday. He said more stocks of this drug were on the way.
He said the allegations made by the Government Medical Officers Association (GMOA) that Dextran 40 was not available in government hospitals was false and malicious.
"We suspended the use of this drug imported from India to treat dengue patients because it had produced negative reactions in patients and replaced it with a safer variety imported from Thailand," Dr. Bandara said.
He said the purchase of the drug was done on a government to government agreement because of the need to replenish the stocks of this drug as soon as possible.
Dr. Bandara said government hospitals had enough quantities of the drug which could be obtained only from Thailand and the Thai Government has promised to provide the drug as and when the need arises. (Sandun A Jayasekera)