---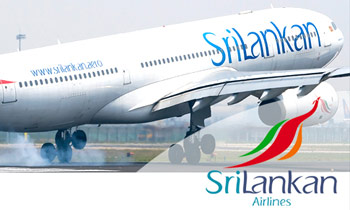 SriLankan airlines has said it recruited only 126 employees from January 2015 to May 2017 contradicting media reports that it had recruited 1,250.
It said the new employees were recruited in consultation with the Public Enterprise Development Ministry and that they included management trainees, cadet pilots, airport service delivery and additional security personnel recruited based on the increased number of flights and the statutory requirements stipulated by the Civil Aviation Authority (CAASL) to enhance airside security for catering.
"It is relevant to note that the airline's fleet has increased from 19 aircraft between January 31, 2015 to 24 aircraft and May 31, 2017, which is a 26% increase. The capacity has increased by 19%. Comparatively, the increase in cadre was less than 2%. Furthermore, all these appointments have been made in consultation with the Ministry of Public Enterprise and the details pertaining to which have been sent to the Ministry prior to making the appointments.