---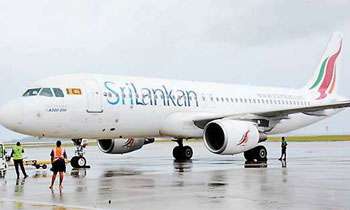 The losses at the national carrier, SriLankan Airlines, widened during the nine months ended December 31, 2018, despite the gains at the top line level, due to currency depreciation and higher oil prices, the airline said yesterday in a statement.
SriLankan said the net loss for the months was Rs.40 billion (approx. US $ 135 million), against a net loss of Rs.11 billion (approx. US $ 66 million) reported for the same period, last year.
The airline said the net revenue from the airline's core operations increased to Rs.120 billion (US $ 746 million), a growth of 8 percent from a year ago.