---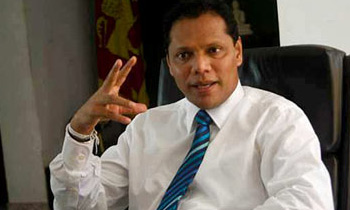 The government intends to introduce a law preventing athletes from auctioning or selling medals which have been won at international events, Sports Minister Dayasiri Jayasekara said today.
He said the government had to bear a big cost for each player or athletic to win a medal at an international level. "It is unfair to sell their medal for their own needs as the government was also involved in their achievement," he said.
Speaking of Olympic medalist Susanthika Jayasinghe's decision to auction her silver medal, won at the 2000 Sydney Olympics, the Minister said that Susanthika does not need to sell her medal and that she could work at the ministry as they were paying her a salary.
"I think Susanthika's decision to auction the medal was not a sensible decision. There was no need to do so," he said.
Jayasekara said if athlete wanted to auction her medal the Sport Ministry could have purchased it. "If a foreigner purchased her medal, it would be a disgrace to the country," the minister said.
Meanwhile, Susanthika Jayasinghe earlier said her decision to auction the medal was made after the Sports Ministry suspended her salary in April. She suspended the auction soon after as the president had promised to intervene in the matter. (Darshana Sanjeewa)