---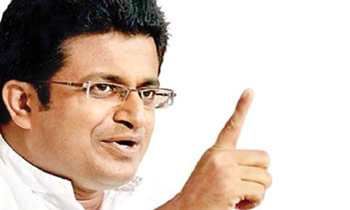 If the Southern Expressway (E01) has caused any impact on the environment as claimed by Minister Patali Champika Ranawaka, its responsibility should be taken by the minister himself along with President Maithripala Sirisena and Minister Anura Priyadarshana Yapa who headed the Ministry of Environment respectively when the highway was built, the Pivithuru Hela Urumaya (PHU) charged yesterday.
It said it was the responsibility of the Environment Minister to allow the project to continue after approving the Environmental Impact Assessments (EIA).
"When the project was implemented, the Environment Minister was President Sirisena. Most of the constructions of the highway were carried out from 2007 to 2010 when Minister Ranawaka was the Environment Minister. Minister Yapa was the Environment Minister when the project was completed in 2011," PHU General Secretary MP Udaya Gammanpila told a news conference.
Therefore, he said the finger which was pointed at them for alleged repercussions of the expressway should be directed at the present government in which all these personnel are a part of.
Categorically rejecting the argument of Minister Ranawaka, the MP said had the expressway acted as a dam and stored water creating floods, the land stretch from the highway towards the coastal areas should not have been severely affected.
"The most flood affected areas are the coastal areas. How is this possible if the expressway acted as a dam and how Ratnapura, Ayagama and Deniyaya flooded as there was no expressway in those areas?," he said.
He said the answer to floods was not the termination of highways construction but the construction of highways on pillars in the wet zone.
"Though elevated highways cost 20% extra, it won't cause any floods. Therefore, we request the government to construct the Colombo-Kandy Highway on pillars," he said. (Lahiru Pothmulla)