---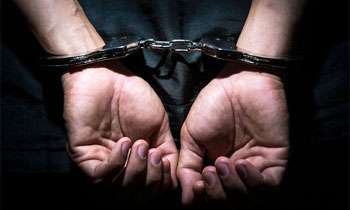 A Sri Lankan family of six who attempted to smuggle a large stock of cosmetics, imported cigarettes and foreign liquor worth nearly Rs.1 million were taken into custody by the Customs at the Bandaranaike International Airport (BIA) on Wednesday evening.
The Customs officials stationed at the Arrival Terminal on suspicion checked a family of six including several women, who had arrived from India, when attempting to leave the airport from the 'Nothing to Declare' Customs Green Channel.
Customs Spokesman and Director, Sunil Jayaratne told Daily Mirror the family had arrived from Chennai on SriLankan airlines flight UL128 at 6.30 pm.
The sleuths checked their baggage after they were found to behave in a suspicious manner and detected the contraband which they were attempting to smuggle into the country without declaring them at the Customs.
Among the seized goods were a large stock of cosmetics including creams, lotions, perfumes, 30 bottles of foreign whiskey and 25 cartons of a foreign brand of cigarettes with snuff tobacco, which is illegal in Sri Lanka.
According to Director Jayaratne, such a large amount of foreign cosmetics, whether for personal use or sale will have to be imported under permission from the National Medicines Regulatory Authority (NMRA) only.
The detection was carried out by Customs Superintendents G M B Gajanayake and Ravi Kumaran with Assistant Superintendents R M A L Ratnayake and D M G Daniel.
The Customs investigation was conducted by Additional Director General Saman Ranawana and Deputy Director S P I Balasooriya.
The stock of whiskey and tobacco were taken over by the Customs whereas the cosmetics were detained for further clearance from the NMRA.
Customs Director Jagath Obeysekara, who conducted the inquiry directed that the suspects be released without any penalty charges. (Kurulu Koojana Kariyakarawana)