---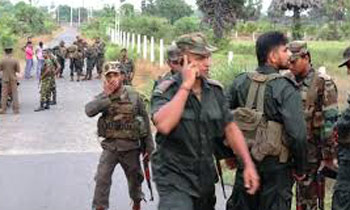 One of the suspects wanted in connection with the shooting at a Police Emergency Service 119 at Palai in Kilinochchi was taken into custody by the Terrorist Investigation Division during a raid in Urumpirai in Jaffna on yesterday evening (03), the Police said.
However, the gunman had missed the target and none of the Police officers were injured or the emergency service motorcar was not damaged in the shooting.
The shots had hit a railway signal system causing damage to it.
The STF, the Kilinochchi Police and the Army launched an operation in search of the gunman following the attack.
The Police said the 29-year-old suspect was a resident of Urumpirai area.
Two Police teams from Kilinochchi and the Jaffna Police are conducting investigations. (Situm Chaturanga)