---
Seven suspects believed to be fishermen were arrested by the navy in the seas off Galle with 224 kilos of heroin which has a street value of more than a staggering Rs. 2 billion, the navy said.
Navy Spokesman Lieutenant Commander Isuru Sooriyabandara said during a patrol in the southern seas on Sunday night, naval personnel had intercepted a suspicious trawler. The stock of heroin was recovered following the search of the trawler.
The suspects along with the drugs were handed over to the Police Narcotic Bureau (PNB) for further investigations.
During a press briefing held recently at PNB, Police Spokesman SSP Ruwan Gunasekera said five of the suspects aged between 32 and 50, who were residents of Marawila and Chilaw, were arrested with the stock of heroin in the fishing trawler while the other two were arrested as they arrived to take over the stock. The duo was identified as residents of Marawila and Kochchikade.
The police spokesman said initial investigations revealed that the heroin stock was smuggled in to the country through the sea route from Pakistan.
"The PNB has identified three more drugs smugglers who had been wanted in connection with the detection of heroin. Investigations are underway to arrest them. Police will seek international assistance to apprehend the main smuggler behind the racket allegedly being operated from overseas," he said.
On a different note, he said a total of 35,702 suspects had been arrested and 1,638kg of heroin sized this year during raids carried out by law enforcement authorities such as police, STF and navy.
Meanwhile, Navy Spokesman Sooriyabandara said the navy seized a total of 739kg of heroin during naval operations this year.
"The navy, being an active member of the national programme for drug prevention, has also seized three tons (3,263kg) of Kerala cannabis, 8kg of local cannabis, 42 tons (42,851kg) of Beedi leaves. The navy constantly receives international assistance for raids carried out to bust drug smuggling and that assistance has been vital in successful execution of such operations. The navy will continue to carry out its operations to prevent the drug menace," he said.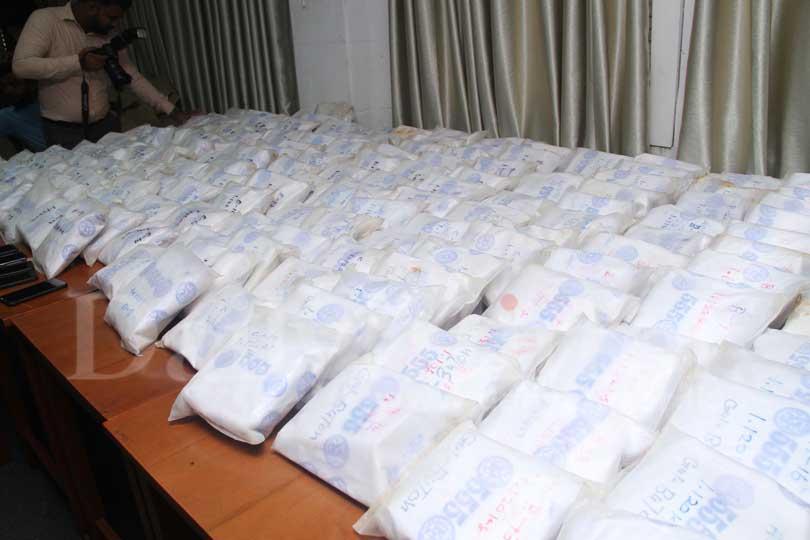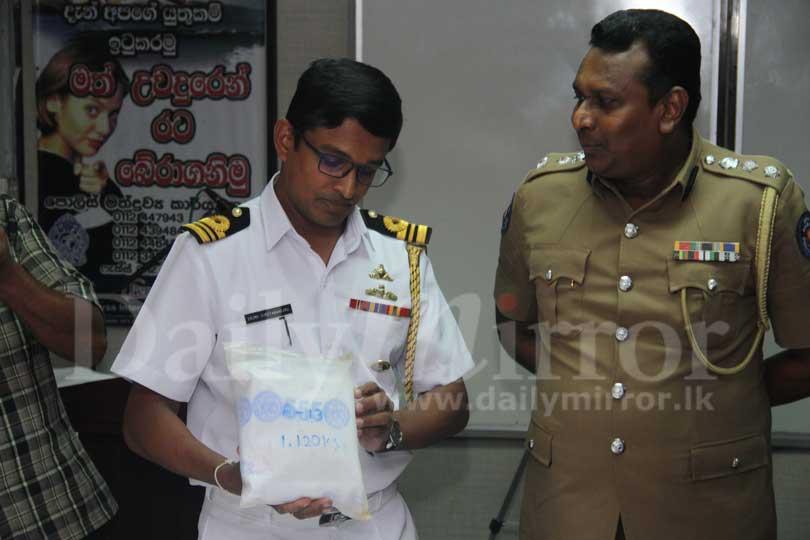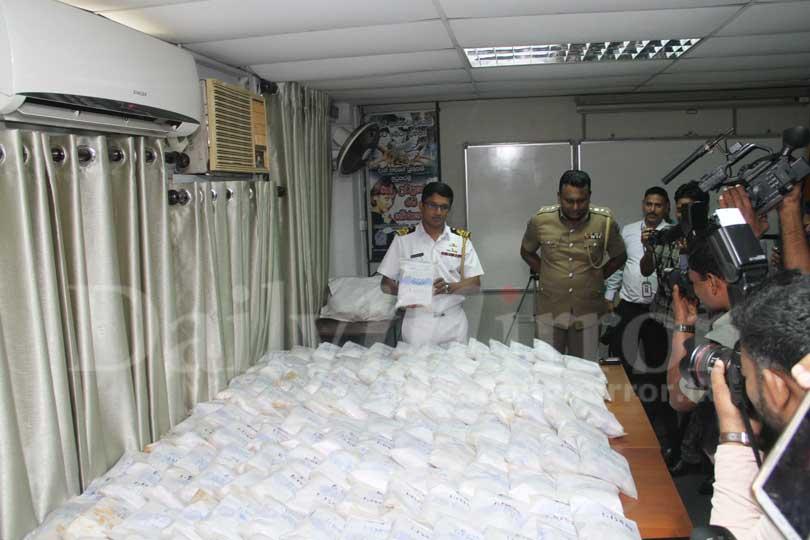 Pix by Damith Wickramasingha