---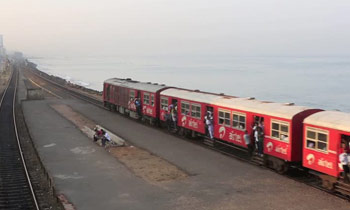 The head of the 12-year-old boy, who was knocked down by a train when taking a selfie at Kollupitiya, was found on a train bound to Ambepussa today, Police said.
They said the head which was stuck between two compartments was removed by commuters and handed it over to the Gampaha Railway Station.
Investigations had revealed it was the head of the boy killed in yesterday's train tragedy at Kollupitiya.
Two brothers were knocked down by a train while taking a selfie standing on the railway track between the Kollupitiya and Bambalapitiya Railway Stations. (Thilakaratne Dissanayake)