---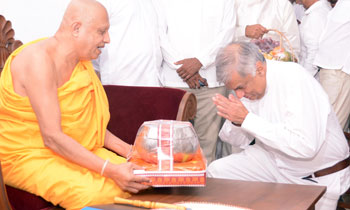 Sealing the tills of temples was nothing new as it had happened to sacred temples in Anuradhapura as well in the 1970s, the chief incumbent of the Atamastana, Venerable Pallegama Sirinivasa Thera said over the weekend.
The Venerable Thera came out with this statement when Prime Minister Ranil Wickremesinghe called on him on Saturday.
"Tills in the Anuradhapura was sealed by the then Minister of Finance late Dr. N. M. Perera," the Thera said.
Prime Minister Wickremesinghe, who replied, said that tradition was carried out in the 1960s as well. He recalled that tills of Kelaniya Temple were sealed in 1960.
It was mentioned at this discussion that the public trustee handled the finances of temples at that time until that responsibility was given to the Commissioner of Buddhist Affairs after 1977 during the time of late President J. R. Jayewardene.
Meanwhile, Ven. Sirinivasa Thera said that development of historical Ruwanweliseya should be expedited. He specifically stressed the need for restoring a historical circular pond at the sacred city of Anuradhapura.
The Prime Minister, who responded, said he would instruct the Minister of Education and National Heritage Akila Viral Kariyawasam to carry out a detailed study on the sacred city and draw up a plan to develop it. (Yohan Perera)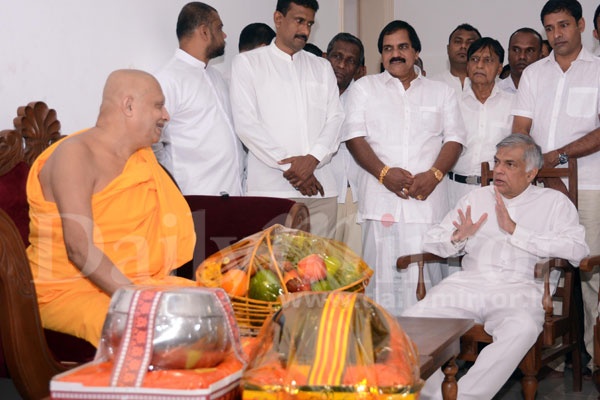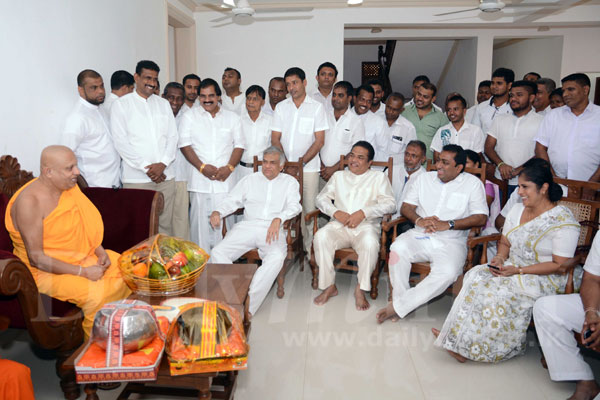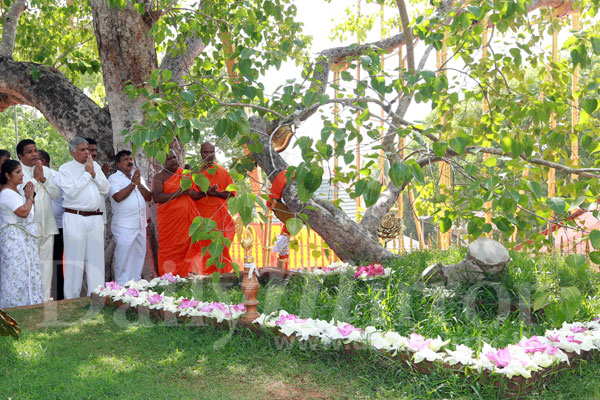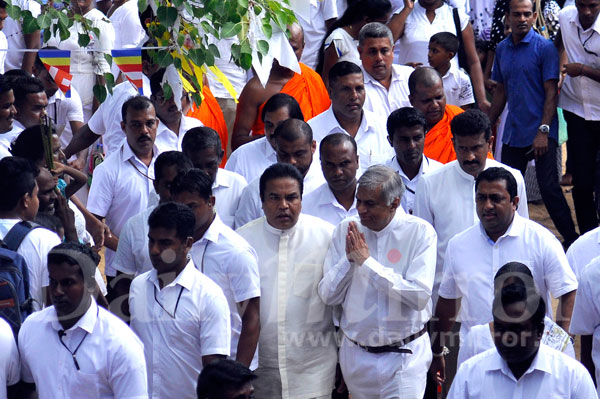 - Pix by Pradeep Pathirana