---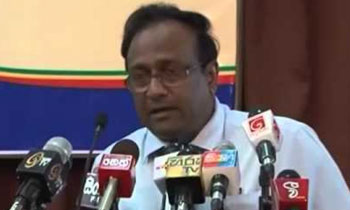 A delegation led by former Rear Admiral Sarath Weerasekara is to leave for Geneva on Wednesday to attend the 35th session of the UN Human Rights (UNHR) Council.
He said they intend lobbying in favour of Sri Lanka and to handover a petition against UN High Commissioner for Human Rights, Zeid Al Hussein for interfering in the internal affairs of a sovereign country.
The petition is to be handed over to the President of the UNHRC, Joaquín Alexander Maza Martelli.
Mr. Weerasekara said Mr. Hussein had interfered in Sri Lanka's internal affairs by defaming its judiciary and calling for constitutional reforms as a means of providing a political solution to the national question.
"The High Commissioner is calling for a hybrid court in violation of our Constitution. Therefore, we demand a public apology for making false accusations and interfering in our internal affairs," he told a news conference organised by the Federation of National Organisations.
Mr. Weerasekara said the delegation would also lobby against the report of the Special Rapporteur on the independence of judges and lawyers, Mónica Pinto. The report was compiled by her based on the findings during a visit to Sri Lanka from April 29 to May 7 last year. (By Lahiru Pothmulla)
Video by Isuru