---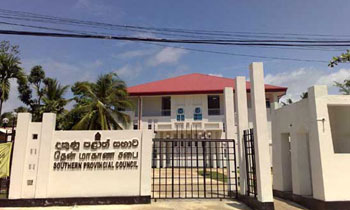 The 20 Amendment bill was defeated at the Southern Provincial Council (SPC) today with 27 Joint Opposition members voting against. Only one UNP member who was in the chamber the SPC the session refrained from voting.
A tense situation erupted at the Council session, when the Chairman of the Council K. A. Somawansa presented a letter by the Southern Province Governor requesting the bill be taken up for debate on September 12 as it needed to be amended.
When the council members returned after the session was adjourned for 15 minutes, due to the tense situation between the Joint Opposition and UNP members, the session was once again thrown into disarray when the mace was forcibly taken away by a UNP member.
All UNP members, except for one, left the chamber in protest after Joint Opposition members forcefully bought the mace back.
The 20 Amendment bill was defeated at the SPC as only the Joint Opposition members in the (D. G Sugathapala)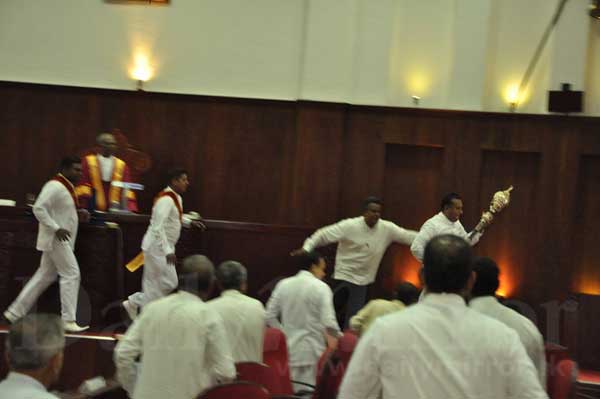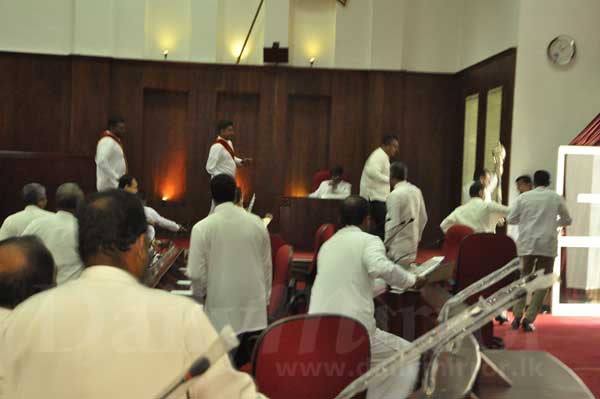 Pix by D.G. Sugathapala
Video by D.G. Sugathapala