---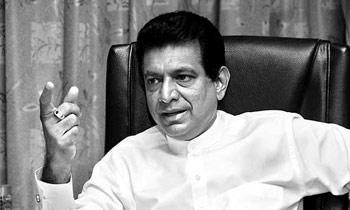 The Government has spent Rs. 8 bn in compensations to 4,000 employees of the Sri Lanka Transport Board (SLTB), who had retired voluntarily from the service.
Transport Minister Ashok Abeysinghe said a large number of employees had been recruited for SLTB during past regimes under political influence.
The total number of employees before the VRS was at 10,000 office employees,10,300 drivers, 10,400 conductors and 7,000 in the mechanical services.
The Government gave Rs. 1,350 million to the SLTB to pay Rs.16, 200 each as part of their monthly salary.
After the voluntary retirement scheme (VRS) it had now become possible for the 104 SLTB depots across over the country to pay salaries to staff in full, the Minister said.
Currently the cost of running a bus for one kilometre is calculated at Rs. 85, he said. (Dayaseeli Liyanage)