---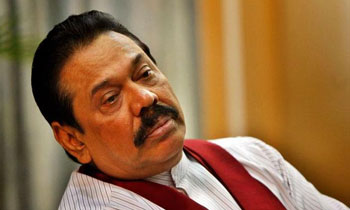 The Sri Lanka Podujana Peramuna (SLPP) today challenged the government to strip former president Mahinda Rajapaksa of his civic rights if possible.
SLPP chairman G.L. Peiris said former president J.R. Jayawardane had stripped the civic rights of former prime minister Sirimavo Bandaranaike fearing an election defeat.
"Mr. Jaywwardene knew there was a person who was more popular than him in politics. Therefore, he cut down his opponent politically. The entire country is waiting for Mr. Rajapaksa's leadership. If he was intimidated politically, we will see how the people will react. Just abolish his civic rights and see the consequences," he told a news briefing.
Mr. Peiris said this in response to a statement made by Prime Minister Ranil Wickremesinghe that the PRECIFAC report had recommended the cancellation of Mr. Rajapaksa's civic rights.
He said there is a political tone to the PRECIFAC report and asked why the PCoI and PRECIFAC reports are being taken up for debate simultaneously.
"The is no connection between the two reports. The Bond scam is the biggest ever scam to take place in the country. It is to soften the impact of bond scam and divert the attention that the PRECIFAC report had been coupled with the Bond report," Prof. Peiris said.
Responding to President Maithripala Sirisena's allegations about an 'elite robber gang', he said the President was its leader.
"Otherwise, why dissolve Parliament to save those involved in the first bond scam and make way for a second one," Prof. Peiris said and added that President should be honest when saying he was ready to form a government if all UPFA MPs stand by him.
He said government leaders are acting a drama which is being staged at four levels during the election campaign.
"The first drama is where the SLFP and the UNP are saying the debate on the PCoI and PRECIFAC reports cannot be held before the election. The second drama is where the President is calling for an early debate followed by the third drama in which Prime Minister requested the Speaker to hold it on February 8. The last drama is to get the polls delayed based on the parliamentary debate. We urge the Elections Commission not to postpone the polls," Prof. Peiris said. (Lahiru Pothmulla)
Video by Sanjeewa