---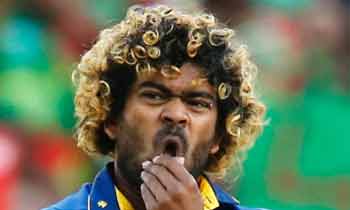 Sri Lanka Cricket (SLC) today announced that it would conduct a Disciplinary Inquiry against national player Lasith Malinga for repeated breach of his term of contract.
SLC said that Malinga has on two occasions since his return from the Champions Trophy acted in contravention of the terms of agreement which specifically Barr him from making any statements to the media without the prior written consent of the Chief Executive Officer.
Accordingly it was decided upon the instance of his first infraction, on or about 19th June 2017 to take Disciplinary action, the Executive Committee having noted that Malinga, is a senior national player with experience ductus exemplo.
Subsequent to a repeated breach on or about the 21st June 2017, the Committee has expedited the said inquiry which will be conducted by a Disciplinary Panel comprised of Secretary SLC Mr. Mohan de Silva, Chief Executive Officer Mr. Ashley de Silva and Chairman Disciplinary Committee Mr. Asela Rekawa AAL.
The findings of the said hearing will be forwarded to the Executive Committee for suitable Disciplinary action, the SCL stated.