---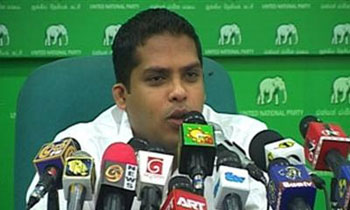 A regional centre with the task of ensuring cyber security in the Asian region will be set up in Sri Lanka in partnership with Windows Operating System Microsoft, Telecommunication and Digital Infrastructure Minister Harin Fernando said today.
He told journalists that discussions were being held with Microsoft with a view to setting up the proposed regional centre.
"It is essential to ensure cyber safety worldwide because cyber warfare is going to be the order of the day even more important than military warfare," the minister said.
However, he assured that Sri Lanka had not been affected by any of the recent cyber virus attacks that had created havoc in many parts of the world.
Explaining the steps which Sri Lanka intends taking to ensure cyber safety, the minister said Sri Lanka Computer Emergency Rediness Team (CERT) will be converted into a more vibrant and powerful organization. (Yohan Perera)