---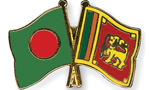 The Sri Lankan Government has assured it would continue issuing on-arrival visas to Bangladesh citizens, Star Online reported on Thursday.
"Necessary instruction has been given to withdraw the landing endorsements immediately," Deputy Foreign Minister Harsha de Silva said.
In an interview with BBC, Dr. de Silva said the Sri Lankan Government has not taken any decision to scrap the on-arrival visa facility for Bangladeshi nationals.
He told the BBC that the Immigration Department Chief had on his own decided to scrap the on-arrival visas, but this decision had been withdrawn.
Diplomatic sources in Dhaka and Colombo confirmed that Colombo confirmed its decision to continue with the on-arrival visas as otherwise it would damage the island's tourism industry, which is recovering from the 37 years of armed conflict.
They said an official notice is expected to be issued soon confirmed that the on-arrival visa facility would continue.
There was no comment available from the Bangladesh Government.
In an abrupt move, Sri Lanka stopped issuing visas on arrival for Bangladeshis on September 7 without informing the Bangladesh government.
Visa on arrival facilities between the two countries began in 1980 following a bilateral agreement.
Expressing dissatisfaction over Sri Lankan's "unilateral" decision to stop issuing of 'visas on-arrival' facility for Bangladeshis, Dhaka has asked Colombo for a clarification for the reason behind the action.
Bangladesh has also retaliated by stopping similar facilities for Sri Lankans from last week.
Earlier, Additional Foreign Secretary (Bilateral and Consular) Kamrul Ahsan called Sri Lankan High Commissioner in Dhaka Yasoja Gunasekera on September 11 at his office to know the reason behind the stopping of the visa on arrival facility for Bangladeshi citizens from the Sri Lankan side.
Kamrul also asked for a clarification from Colombo regarding its decision.
However, the Sri Lankan envoy expressed his ignorance about the government's sudden decision and she reportedly told the Additional Foreign Secretary that she herself did not know the development.
She informed that she would inform the Bangladesh foreign ministry once she knows the reason after consulting with officials in Colombo.
However, the Bangladeshi foreign ministry sources said they heard this but was yet to receive any formal letter in this regard.