---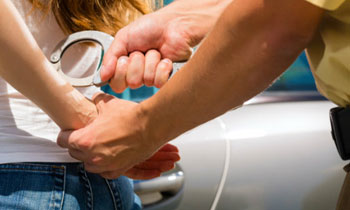 A 35-year-old Sri Lankan maid who had allegedly stolen items worth Dirham 200,000 from her Emirati sponsor had been arrested upon her return to the country seven years later, the National UAE reported on Thursday.
The woman is accused of stealing three diamond rings, 10 gold rings, six gold earrings, seven expensive watches, clothes, bags, shoes, two phones, make-up items, food and Dirham 14,000 in cash in 2010.
The Emirati sponsor said that in June, 2010 she was abroad with her mother when her sister called from Dubai and said that the maid had rung up a huge phone bill with calls to her home country, Sri Lanka.
"When I returned to my home in Al Qusais, I cancelled her visa and sent her back home on August 13 that same year, but later started discovering several shipping receipts, all of which were made to Sri Lanka," said the sponsor.
The woman started checking her belongings and discovered a wide range of items are missing, so she called police.
Police tracked down one of the shipments and found that the defendant had sent an 80-kilogram package to her family containing clothes, shoes and other items.
They found a receipt issued by Damas to the defendant after she sold the jeweller some of the jewellery she is accused of stealing.
The maid was arrested upon her return to the UAE after taking up another job as a maid.
The 35-year-old denied the theft charge in court on Thursday. A verdict is expected on April 27.