---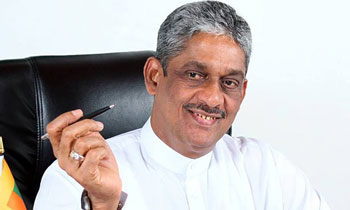 Field Marshal Sarath Fonseka is expected to be appointed as the Assistant Leader of United National Party (UNP) next week, party sources said yesterday.
Informed UNP sources said this will be one of the several revolutionary changes that are to be made to the party by the working committee which is to meet on April 5, 2017.
Also it has been decided that party should have three Deputy Leader posts with one post going for a member who represent the minor community. The present UNP Deputy Leader is Housing Minister Sajith Premadasa.
A new General Secretary is to be named after the declaration of the Provincial Council elections. In addition, a young cabinet minister is to be appointed as the new Assistant General Secretary of the party.
Also the working committee is also expected to be given a facelift.
However, other positions, including the post of National Youth Front President and Lak Wanitha Movement are to remain as they are. (Yohan Perera)