---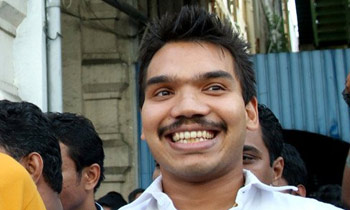 The Supreme Court today terminated contempt of court proceedings against Hambantota District Parliamentarian Namal Rajapaksa.
The Bench comprising Chief Justice K. Sripavan, Justices Priyasath Dep and B.P. Aluvihara observed that though the Respondent Namal Rajapaksa had jeopardized law and order earlier, now he is acting in accordance with the law.
Court was of the view that in view of the undertaking given by the Parliamentarian that he is willing to fully cooperate with investigation by the Bribery Commission, the court proceedings against him had been terminated.
When the matter was taken up, Additional Solicitor General Sanjay Rajaratnam told courts that the Respondent was present before the Bribery Commission on February 15 as per the undertaking given to court and submitted an affidavit to affirm the fact.
He further submitted that investigations are not yet concluded and filed a further affidavit to inform court that he was required for further investigations. He told Court that MP Namal was required to be present before the Bribery Commission for further questioning on March 27.
He brought to the notice of the Court that while he had not received instructions from the Bribery Commission about what had transpired there, he would leave the matter in the hands of the Court.
In view of the submissions made by the Additional Solicitor General, the Court was of the view that Respondent had failed to appear before the Commission on May 26, 2016 and thereby jeopardized law and order. (S.S.Selvanayagam)