---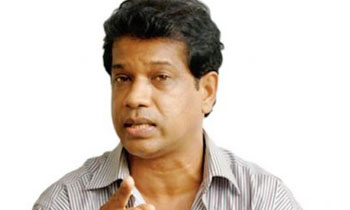 Provincial councillor K.D. Lalkantha today urged the government to appoint a commission similar to that of the Presidential Commission of Inquiry (PCoI) on the CB bond issue to investigate Minister Rajitha Senaratne in connection with the SAITM controversy.
He told a news conference that he had valid suspicions that several politicians had been paid by SAITM owner.
"It is necessary to set up such a commission to probe these matters. Instead of establishing a special court to probe corruption, a special court should be set up against these ministers," Lalkantha said.
Commenting on the SAITM controversy, he said that instead of understanding the gravity of this matter, the government was attempting to make the anti-SAITM groups apply pressure on the government.
Mr. Lalkantha said the 'SAITM Virodhee Jana Pawra' would continue its battle until they succeeded and added that the government should take the responsibility of the consequences.
"About 7,000 university students have not attended their lectures especially in the medical faculties for months over this matter. All state university students have been affected by this SAITM issue. However, the relevant authorities are maintaining silence," he said. (Kalathma Jayawardhane)