---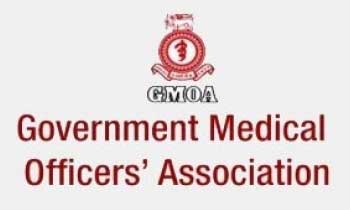 The Government Medical Officers' Association (GMOA) yesterday said that President Maithripala Sirisena had promised to provide a final solution to the South Asian Institute of Technology and Medicine (SAITM) issue on Monday.
Addressing the media at the Presidential Secretariat premises following a discussion with President Sirisena on the SAITM issue, GMOA Secretary Dr. Haritha Aluthge said that overall discussion was a success.
"We have forwarded a request to the President to issue a gazette ordering the suspension of student admissions and the degree awarding at the SAITM. It is also necessary to gazette the minimum standards of medicine," he added.
He said that President Sirisena had also assured them to provide the government's stance on the SAITM through the Attorney General to the Supreme Court where a hearing was taking place with regard to this issue. He said that the Attorney General had agreed to abide with the President's decision on the matter.
He was of the view that this assurance given to them by the President was a great achievement of the anti-SAITM forces in the country, including the GMOA.
Meanwhile, he said it was significant that Health Minister Rajitha Senaratne, who was present during the discussion, had kept silent right throughout.
"Earlier, we held several discussions with President Sirisena and Prime Minister Ranil Wickremesinghe and they all turned out to be futile due to the interference of several forces. We hope that it would not happen this time," he added.
It was reported that representatives of the Sri Lanka Medical Council (SLMC), Higher Education Ministry, Health Ministry, University Grants Commission (UGC), deans of state universities and several teachers were also present at the discussion. (Kalathma Jayawardhane)
Video by Buddhi