---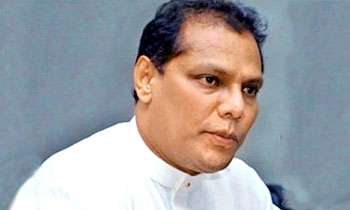 SLFP General Secretary and MP Dayasiri Jayasekara today urged the Cabinet to approve President Maithripala Sirisena's memo seeking to hold PC polls before May 31st.
He said the opposition would vote in favour of the proposed amendments to expedite the process to conduct Provincial Council (PC) polls under the previous electoral system and hold them on a single day.
The MP warned that if the government's response was lukewarm, the opposition would have no option other than taking legal action to obtain a court ruling to expedite the PC polls.
"We have prepared a petition to the Supreme Court to be filed by some former chief ministers. But after the President's Cabinet memo, we are giving more for the government to take necessary action to hold the polls as early as possible," he told a news briefing at the party office.
The MP said the government must ask the legal draftsman to submit the amendments to parliament for approval as a motion to revert to the previous electoral system.
"If the government keen to hold the polls before May 31, it must submit the amendments to parliament as early as possible. It can be done in a month. If so, we are ready to support the amendments with a two-thirds majority. I don't think any political party will oppose the amendments because all want to hold PC polls soon. I won't be surprised if all 224 MPs voted in favour of the amendments," the MP said. (Sandun A Jayasekera)