---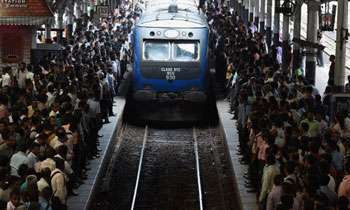 The Railway Technical Services Trade Union Committee (RTSTUC) said it had decided to end their 48-hour token strike at 4.00 p.m. today.
TU President P. Sampath Rajitha said there would be a discussion in Parliament regarding the demands of the Trade Union and also the token strike was scheduled to end this evening.
Their 48-hour token strike- from 4.00 p.m on Tuesday (29) was based on demands including the demand for a 12 per cent salary increase to all 12,000 railway employees, who had been earlier granted only to some employees based on favouritism.
The TU also demanded the payment of incentives withheld to employees since 2004.
"We hope a favorable decision will be taken after the Parliament discussion. According to the results of the discussion and after that, we will take our next step," Mr Rajitha said. (Chaturanga Samarawickrama)