---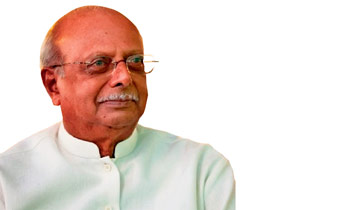 The joint opposition said yesterday the Central Bank should make it compulsory for banks to accept Qatar Riyals for conversion into SL rupees, in the wake of several Middle Eastern countries servering diplomatic relations with Qatar.
JO member Prof. Tissa Vitharana told a news briefing that more than 150,000 Sri Lankans were employed in Qatar and that they were paid in Qatar Riyals.
"Either they can exchange Qatar Riyals to Sri Lankan Rupees in Sri Lanka or else they have to exchange them to US Dollars in Qatar. These migrant workers will face a huge issue if the banks in Sri Lanka refuse to exchange Qatar Riyals in future," he said.
Prof. Vitharana said those workers could be considered as a main source of foreign exchange to the country and as such, the government should immediately intervene in resolving this matter. (Kalathma Jayawardhane)