---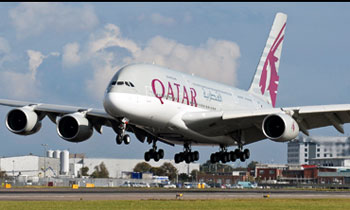 The operations of the Qatar Airways are running as normal with no disruptions to flights with the exception of those to the four countries Qatar Airways has been restricted to fly to, the Qatar Airways spokesperson said today.
The response was made when Daily Mirror asked whether there were any interruptions to the Qatar Airways flights to Sri Lanka in the aftermath of four Middle Eastern countries breaking ties with Qatar.
The Spokesperson said Qatar Airways had arranged for three charter flights departing Jeddah on Tuesday to Muscat in order to assist all Qatar Airways passengers in the Kingdom of Saudi Arabia.
"Full details of these charter flights are available on Qatar Airways Travel Alert page. All affected passengers in Doha on route to the Kingdom of Saudi Arabia have been assisted with alternative onward travel arrangements. At Qatar Airways, our passengers remain our utmost priority and we will continue to ensure they have a seamless journey to their final destinations," they said.