---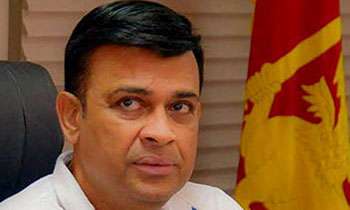 The Attorney General today told the Supreme Court that there appears to be a prima facie case against Deputy Minister Ranjan Ramanayake in respect of two petitions which allege that he had committed contempt of court.
The Bench comprising Justices Eva Wanasundera and L.T.B. Dehideniya, fixed the matter to be mentioned on June 18 before the Chief Justice.
Petitioners Sunil Perera and Ven. Magalkande Sudaththa Thera are seeking contempt of court action against the deputy minister for the insulting remarks made at a news conference held on August 21 against the judiciary and the lawyers.
Rasika Tissanayake with Suraj Walgama appeared for the petitioners.
M.A. Sumanthiran PC with Jerusha Crossette Thambiah appeared for Ranjan Ramanayake. Additional Solicitor General Priyantha Navana with Senior State Counsel Shuharsho Herath appeared for the AG. (S.S. Selvanayagam)