---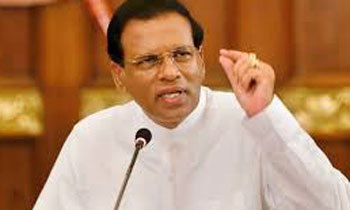 President Maithripala Sirisena said today he would appoint a committee of experts to consult all parties and advise the Government on SAITM issue, Presidential Media unit said.
The President expressed these views when representatives of the Government Medical Officers Association (GMOA) and Sri Lanka Dental Association (SLDA) met the president at President's House to discuss over the SAITM issue.
The GMOA and SLDA submitted their proposal to the President regarding the SAITM issue and private medical education in Sri Lanka.