---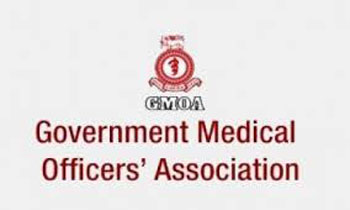 The Government Medical Officers' Association (GMOA) yesterday said that they have doubts on the statement made by President Maithripala Sirisena on providing a final decision to the South Asian Institute of Technology and Medicine (SAITM) controversy during the meeting recently held with media heads.
GMOA Secretary Dr. Haritha Aluthge told a news conference that President Sirisena had said to the media heads that he had only assured of giving a statement with regard to the SAITM, not a final solution.
"During the meeting held at the Presidential Secretariat last week, the President has assured to give a final solution to this issue. However, he has not yet given a statement on SAITM," he added. He said it was evident from President Sirisena's behaviour that several external forces were attempting to intervene in to his decisions.
He also said President Sirisena should immediately provide them with an answer to the SAITM issue without further delay. "About 7,000 students attached to eight medical faculties have boycotted lectures during the last five months over this issue," he added. (Kalathma Jayawardhane)