---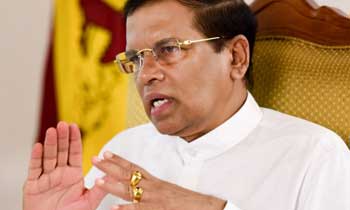 In the wake of the shooting attack aimed at High Court Judge M. Illanchelian in Nallur, President Maithripala Sirisena has directed the Inspector General of Police (IGP) to initiate a special program to strengthen the security of judges.
He also directed the IGP and other security sections to carry out an investigation into this incident.
While condemning the attack President expressed his condolence to the family of the late Mr. Premachandra, said these kinds of officers who execute their duties properly are exemplary to the entire government service and the Department of Police.
The President also wishes speedy recovery to the police officer who was injured during the incident.