---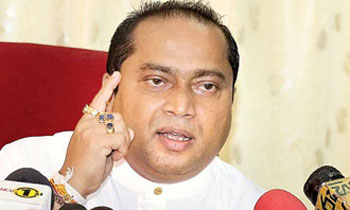 Western Province Chief Minister Isuru Dewapriya said today President Maithripala Sirisena had assured he would inform him about the amendments to be made to the 20th Amendment before the council sessions on Monday.
He told a news conference that he had written to the President about some of the clauses in the draft Bill that he was not agreeable to and added that the President had also accepted the fact that some clauses needed to be amended.
The CM said he was agreeable to the clause which said the elections to the provincial councils should be held on a single day whereas he said he was not agreeable to some of the other clauses including that of transferring the powers of provincial councils to parliament, dissolving the council before the expiry of the term of office and reducing the powers of the President, Governor and the Chief Minister.
Commenting on the tense situation which prevailed in the Western Provincial Council recently, the CM said the joint opposition members had decided to defeat the 20A in all provincial councils and added that they attempted to do the same in the WPC as well. (Ajith Siriwardana)