---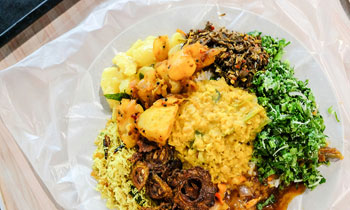 The price of food packed in polythene lunch sheets at restaurants will be increased by Rs. 10 from tomorrow due to the ban of polythene usage by the Central Environment Authority (CEA), the Sri Lanka Restaurant Owners' Association (SLROA) said today .
Its National Organizer Asela Sampath told Daily Mirror the CEA had not provided them with any viable alternatives after banning the use of a specified gauge of polythene.
"It is not possible to use paper to wrap food items. The use of polythene lunch sheets has become an essential need at present. The concerned authorities should at least provide alternatives at reasonable rates before implementing such a ban," he added.
Mr. Sampath said they were prepared to adhere to the polythene ban if the authorities provided them with a reasonable solution and pointed out that a guarantee certificate should be issued along with these alternatives.
He said restaurants owners had to spend a huge amount to buy polythene lunch sheets which were now available in the market and it would cause a huge loss.
"Therefore, we are forced to take this decision under the prevailing circumstances," he added. (Kalathma Jayawardhane)