---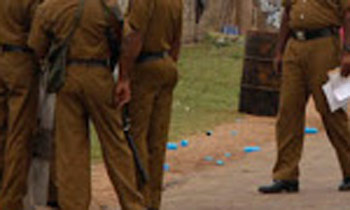 A Police Constable was injured when the weapon of a Sub-Inspector misfired during an altercation with a suspect last evening.
Police said the Sub-Inspector together with the Constable was in the process of arresting two suspects wanted for murder when the incident occurred.
The SI's weapon had accidently fired when he was engaged in a scuffle with one suspect. The constable was admitted to the Kegalle Base Hospital for treatment.
One suspect had fled the scene while the other was arrested, police said.
Video by Saliya Gamasingharchchi