---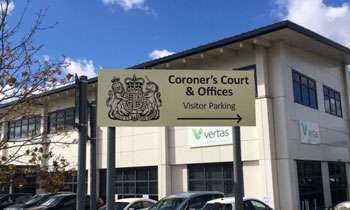 The family of a British national, who died while swimming in Sri Lanka, had been told by experts that there was only 80% certainty of the identity of his body because his post-mortem examination had been carried out in haste.
According to BBC, the 60-year-old Suffolk businessman John Sims died after he went into the sea in Tangalle at about 10 P.M. on January 12, 2013.
The inquest into the businessman's death heard his body was identified from a passport photo and no post-mortem examinations mentioned a presence of metal in his body.
The inquest in Ipswich heard Mr Sims, who had businesses registered in Creeting St Peter, Suffolk, had been in Sri Lanka for almost a month before he died.
It was heard that he had gone for a swim after dinner and his companion raised the alarm when he had not returned after 20 or 30 minutes.
Sri Lankan authorities found his body in the early hours the next morning.
It was heard tests revealed the father of five had previously suffered a heart attack, which his family disputed.
In a report, a dental specialist said the likelihood the body found was his was "at least 80%".
The family, who were at the inquest, said Mr Sims' body was "covered in scars" but there was no mention of them in the report from Sri Lanka nor after his body had been returned to Suffolk.
They said they informed specialists he had a titanium structure in his back and had undergone a hip replacement, but these were not mentioned in any report, it was heard.
Additionally, the height given for Mr Sims was incorrect, according to the family, who dispute the body was that of Mr Sims.
Assistant coroner Dan Sharpstone said there were "a lot of holes in this case" and described the Sri Lankan post-mortem examination as "cursory".