---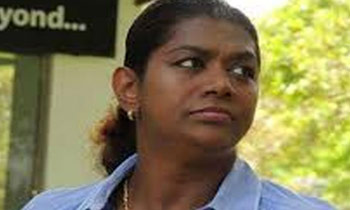 Following President Maithripala Sirisena's intervention, Olympic medalist Susanthika Jayasinghe has decided to put on hold her decision to auction the silver medal she won in the 2000 Sydney Olympics.
She told Daily Mirror that an officer from presidential secretariat had informed her over the phone that the President would look into the matter.
Ms. Jayasinghe said the Sports Minister had suspended her salary since April, and therefore she decided to auction her silver medal.
She is an adviser to the sports ministry but she complained that she had not even given a place to work at the ministry.
"The minister accuses of me for obtaining a salary without working. Though I was appointed an adviser, I have not been told what to do. The ministry is not making use of my talents," Ms. Jayasinghe said.
She said the Sport Minister knows only to sling mud at her and has charged that she was attempting to settle down in Australia after selling the medal.
"If I want to settle abroad, I would have chosen US as I have a multiple visa for myself and my child. I want to stay in Sri Lanka. However, what I said was that if Sri Lanka does not value my talents, it is better to work even as a labourer in Australia where I won the medal," Ms. Jayasinghe said. (Darshana Sanjeewa)