---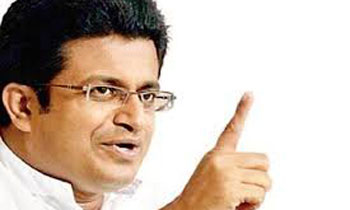 The Pivithuru Hela Urumaya (PHU) yesterday alleged that former Central Bank (CB) Governor Arjuna Mahendran and his son-in-law Arjun Aloysius had caused a colossal loss to the country when obtaining a foreign loan to build the Pothuhera to Galagedara stretch of the Central Expressway.
He said the the government had obtained a loan of Rs. 138 billion from the Tokyo Mitsubishi bank of Japan to build the 32 kilometer stretch of the Central Expressway from Pothuhera to Galagedara.
"The Japanese bank's local agent who negotiated the deal to obtain the loan, was none other than Arjun Aloysius. All foreign loans should be approved by the CB monetary board, if the loan conditions are favourable. The monetary board was where Mr. Mahendran acted as the Chairman when he was the CB governor. For the loan of Rs. 138 billion, Sri Lanka has to pay Rs. 14 billion as the insurance. The insurance, which amounting to 10 percent of the loan, was obtained by the bank in case the government failed to pay the loan. This 10 percent is exorbitant compared to previous insurance rates of 5-10% and 2-5%," he told a news briefing.
He said neither Mr. Mahendran nor Mr. Aloysius would reveal the conflict of interest in the approval procedure of the loan or the fact that it was obtained when Aloysius was an agent of the Japanese bank.
He said this deal was the second chapter of the bond scam and requested President Maithripala Sirisena to appoint a presidential commission of inquiry in this regard without delay. (Lahiru Pothmulla)
Video by RM